Wine, Dine & Create
Wine, Dine & Create is a new innovative way to help improve home and social entertainment. Fuller-Yates facilitates each workshop and provides helpful tips, techniques and guidelines to support the business mission "Bringing Social Home Again". During the workshops, each guest can expect an early afternoon of relaxation, creativity and connection with different like minded people. Each guest will receive all of the necessary tools, food and processes needed to insure a crafty success and healthy outcome. The workshops include, but are not limited to; one genre of a craft; one lesson of an appetizer and food and alcohol punch or wine is included in the price of each ticket.
Wine, Dine & Create events are normally quarterly and are located at 190 S. High Street Columbus, Ohio 43215 in the hostess event center.
We're coming to Atlanta!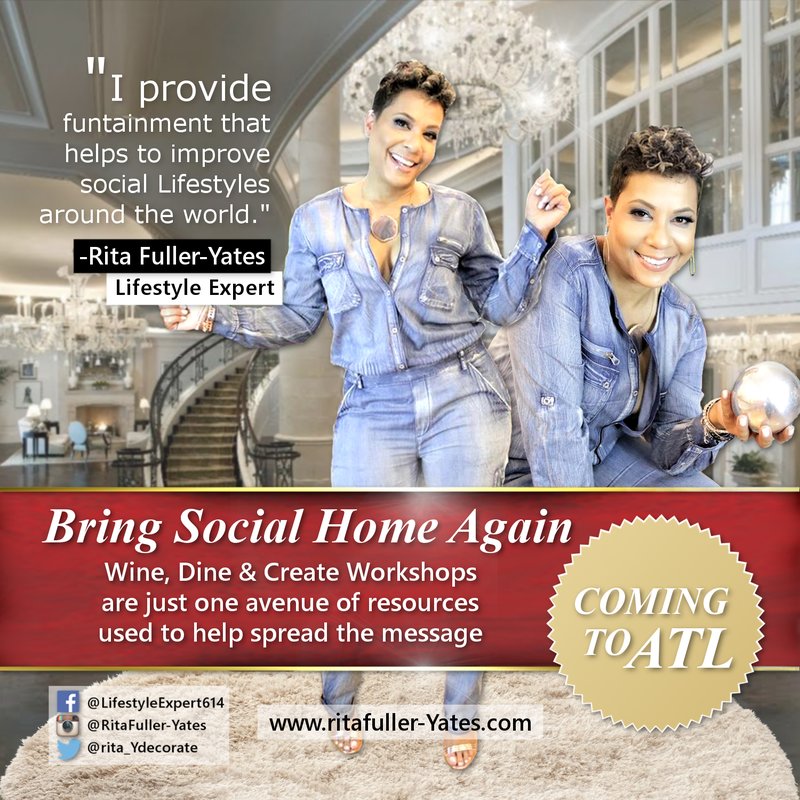 look for dates and venue information coming soon!