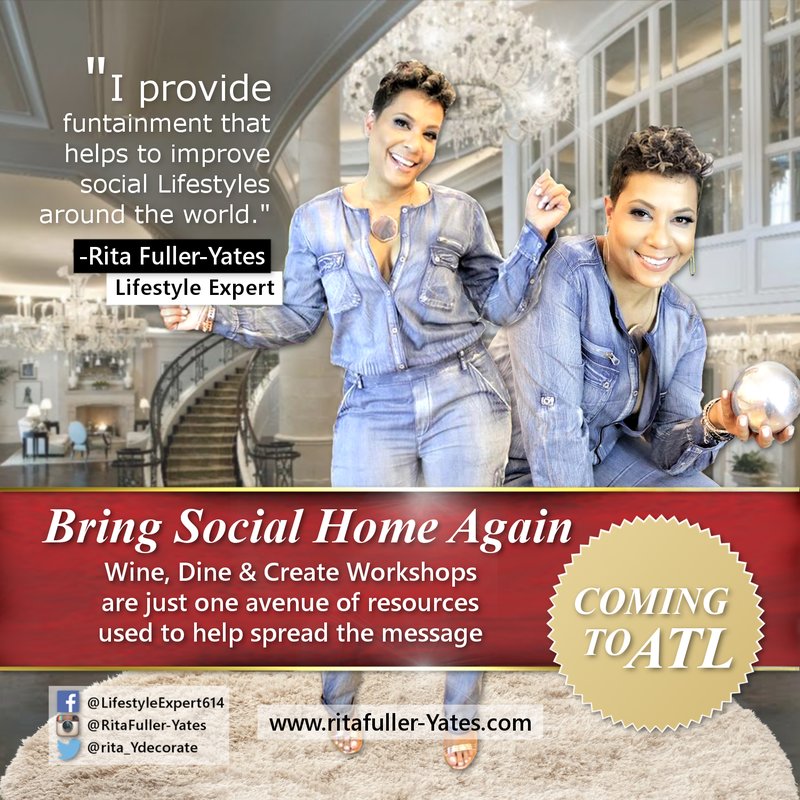 Celebrity Lifestyle Expert and Interior Designer Rita Fuller-Yates is coming to Atlanta Ga.
And she's bringing her "Wine Dine & Create" Workshop team with her!
So grab your bestie and lets have some fun!
Featured on Various media outlets across the country, these workshops are taking America by storm.
Don't miss out on this amazing experience. Register opens SOON
Here are clips of Past Wine Dine & Create Workshops in other Cities.